You miss 100% of the shots you don't take. FDA Hublot Esports Team will never know what might've been in 2018 – but their entry into the F1 Esports Pro Series in 2019 came at precisely the right time. Champions, first time out. That's some achievement!
Though the team were ultimately not able to secure the teams' title, the drivers' championship was sewn up in style by David Tonizza, at the final race in Brazil. Now, Mattia Binotto – team principal of Scuderia Ferrari – appears to have an eye on the future.
While discussing Ferrari's ambition to promote more women into its academy, the team boss also spoke favourably about the Esports side of things, and of course that dramatic championship showdown in December.
"The 2019 season was the first year that we were participating," said Binotto.
"We recognise that it's a very important factor for younger generations. We have been lucky to win the championship on the very first season, but I think we've got the right driver… David Tonizza won the title, which we are pleased about."
Indeed, Tonizza was something of a marvel for FDA Hublot Esports Team. The 18-year-old picked up all of the team's 184 points in 2019, despite being snubbed at the 2018 Pro Draft. Being the first pick of 2019, it's clear Tonizza was a popular choice. Now, he'll be focusing on trying to defend his crown for the 2020 Pro Series.
"We understand the importance of gaming for the new generation, and esports is part of our Ferrari Driver Academy programme. It's not something which is fully separated – it is a part of it."
THE NEW AGE
As well as bossing the Esports scene, Ferrari Driver Academy boasts an extreme depth of talent on-track, too. The Italian outfit have stoked the fire with five drivers in Formula 2 for 2020. Robert Shwartzman, Callum Ilott and Mick Schumacher all appeared at various F1 Esports events in 2019, and they're all on the roster for F2 this year.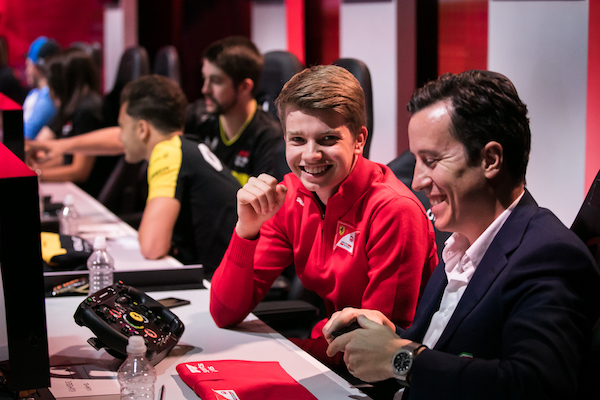 Add to that list Giuliano Alesi and 2019 F3 vice-champion Marcus Armstrong, and it's clear they're not messing about in 2020.
So where do FDA Hublot's virtual drivers fit into the mix? At the moment, it's unclear. But Tonizza has just recently turned 18 – the legal driving age in his native Italy. That means, if all goes well, he could follow in the wheel-tracks of his fellow F1 Esports competitors and take on some live racing. Brendon Leigh has tried out Formula Ford. Cem Bolukbasi cut his teeth in GT racing and Formula Renault Eurocup in 2019. And of course Enzo Bonito unseated two motorsport champions back at the 2019 Race of Champions.
Nothing is set in stone, but all signs point to the lines between virtual and reality blurring even more in 2020.
The post Esports 'Very important for younger generations' – Binotto appeared first on F1Esports News.